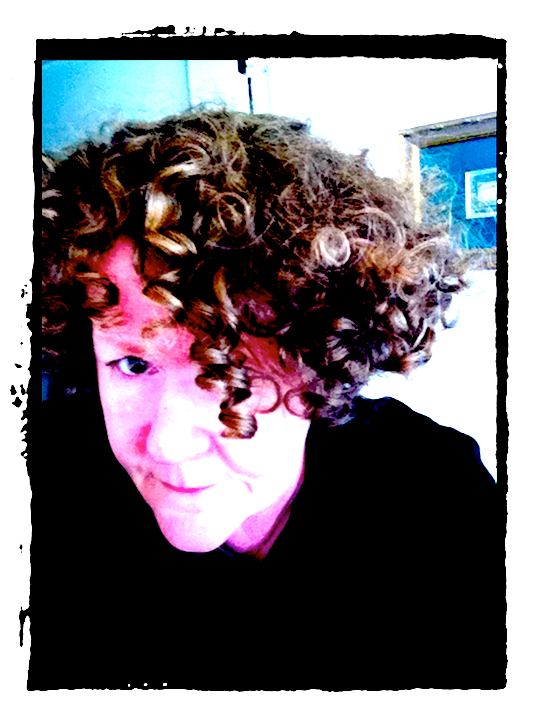 Wes has been awarded the Poetry New Zealand Prize 2019 
Wes Lee lives in Wellington. Formerly a lecturer in Fine Arts and Graphic Design at Auckland University of Technology, she has a Master of Philosophy in Fine Arts, and a Post Graduate Diploma in Drama from The University of Auckland. Her poetry pamphlet Body, Remember was launched in September 2017 by Eyewear Publishing in London as part of The Lorgnette Series. Her previous collections include Shooting Gallery (Steele Roberts, 2016). And a chapbook of short fiction Cowboy Genes (Grist Books, University of Huddersfield Press, 2014). Her writing has appeared in many of the major UK, New Zealand and Australian literary magazines including Poetry London, The London Magazine, The Stinging Fly, Westerly, Cordite, Magma Poetry, Landfall, Poetry New Zealand, New Writing Scotland, The New Zealand Listener, and has been widely anthologised. She has won a number of awards for her writing including The BNZ Katherine Mansfield Literary Award; The Bronwyn Tate Memorial Award; The Short Fiction Prize (University of Plymouth Press); The Over the Edge New Writer of the Year in Ireland; The Saboteur Awards Best Anthology 2017 in London. She has been selected as a finalist in a number of high profile awards both in New Zealand and internationally, including The Troubadour Poetry Prize; The Bryan MacMahon Short Story Award; The Kate Braverman Short Story Prize (Soul-Making Literary Prizes, National League of American Pen Women, San Francisco); The Magma Editor's Prize; The London Magazine Poetry Prize; The Sunday Star-Times Short Story Awards. Most recently she was selected by American poet Eileen Myles as a finalist for the Sarah Broom Poetry Prize 2018; awarded 2nd place in The Takahē Monica Taylor Poetry Prize 2017; 3rd place in the New Zealand Poetry Society 2018 International Poetry Competition; and shortlisted for The Overton Poetry Prize 2017 for a sequence of poems, at Loughborough University in the UK.
Eyewear Publishing launches Body,

Remember in London as part of the
Lorgnette Series 2017 
Body, Remember takes its title from a poem by the Greek poet C.P. Cavafy, who, in sensuous imagery, illuminates the persistence and power of the body-memory of desire. Conversely, in this pamphlet, Lee addresses the body's capacity to hide, to deceive, and draw a veil of silence, to create a blank space within when faced with trauma.
'Body Remember and Shooting Gallery... I was delighted by her ability to explore form and deploy a lucid, image-laden, evocative sense in her writing... I kept thinking as I read these collections what they constantly achieve is aligned with the logic of écriture féminine, and of what Irigaray promised us women writers would eventually achieve: 'Don't weep. One day we will learn to say ourselves'. – Jen Webb, Rabbit Poetry Journal, RMIT 
'These poems are quiet, controlled and sparse, with an accurate ear for rhythm. Body, Remember is a satisfyingly cohesive collection, each poem adding something to the previous and the next. I found them intense, strong and immensely powerful.' – Diane Brown - Landfall Review Online, Otago University Press
'In Body, Remember, Wes Lee catalogues a 'domino of broken things' with deft poignancy and dark humour. She draws our attention to the fact, that even as we read and breathe, our bodies are in a state of breaking.' – Michael Stewart
'Wes Lee's beautiful, sobering collection gives a skeleton upon which to hang the intangible. It speaks to transience, to trauma, to the inevitability of time passing.' – S. J. Bradley
'Amazing poems... very powerful.' – Rosanna Hildyard
'Eyewear Publishing is an independent press based in London. Strongly poetry focused, we bring readers a varied list, kept coherent by our dedication to presenting writing of the highest quality from the UK and overseas, from new and established figures. Through our annual Melita Hume Poetry Prize, and Pamphlet Series, we discover, support and develop exciting new talent.' – Todd Swift
Body, Remember is available in bookstores in the UK, and can be ordered online from the Poetry Book Society, Amazon, Fishpond, and direct from Eyewear Publishing in London.

Wes Lee's debut collection of poetry
Shooting Gallery launched in May 2016
by Steele Roberts in Wellington
'Shooting Gallery is stunning. The poems are assured, brave, and many have already been published in a wide array of NZ and international journals... The body is prime. And although throughout the collection pain and indignity are often a given, there is also a glorying in the physical, the sensual; there is verve, and poems that punch the air celebrating survival... It is striking that in these poems, no one is judged. The first thing that Wes Lee concerns herself with in Shooting Gallery is the humanity of each person. Here, the last shall be first, and she ensures that, in this marvellous collection, we know why this should be the case.' – Takahē Magazine

"The body is where you begin" could be a tag for this whole book of short sharp poems that knock against your skull. There's a woman living in a car, there's a clown living in you, there's a couple living in a barn with a dog and a boar, there's a memory living in a hotel, there's a self living in a mirror ... A book stuffed with tough stuff.' – Murray Edmond, NZ Poetry Shelf
'This is a collection of devastating beauty and power. It's rare to find poetry that can convey so much, with such brevity.' – SJ Bradley, author of Brick Mother, and editor, The Big Bookend
'With remarkable economy, Wes Lee conjures striking poetic images of the contemporary world.' – Demos Journal 
'There are times in this tough-minded and tender-hearted book when you are persuaded that your odds are not good. On the other hand there are moments – and moments matter for Wes Lee – when the balance of the universe tips back in your favour.' – Murray Edmond, Landfall 233: The 70th Anniversary Issue
Shooting Gallery is available in independent bookstores around New Zealand, and can be ordered direct from Steele Roberts in Wellington, or Fishpond

Launched at the Huddersfield Literature
Festival in 2014, Cowboy Genes brings together
a selection of Wes Lee's short fiction
'Of the five stories in Cowboy Genes, three struck me: Diseases from Space, The Gardenia Girls, and especially Crash Test Dummies. If you are weary of cheap cynicism being passed off as profundity, you'll feel great empathy for Victor, the central character of this story, who yearns for things that are life-changing, life-affirming.' – Jim Greenhalf, Telegraph & Argus
'A poignant and accomplished short story collection.' – Jazz Croft, NZ Booklovers
'In Wes Lee's beautiful collection of short fiction, the shadow of death looms.' – Michael Stewart, Cafe Assassin, 2015
Cowboy Genes is published by Grist Books, University of Huddersfield Press and is available from Amazon, Fishpond, and Inpress Books